24 Mar, 2013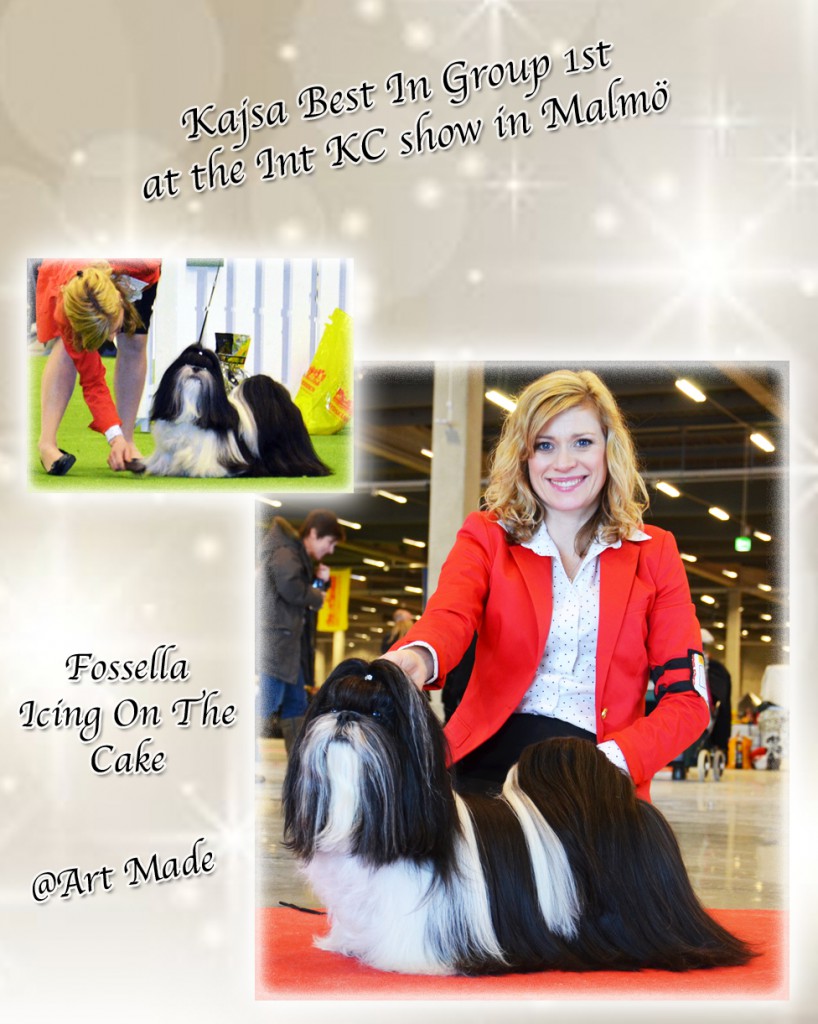 A very special day!
20 years ago Lina "Fossella Like Art Made", won Best In Show and BIS veteran at the All Breed Int KC show in Malmö. 20 years later, at the same show and at the same age as Lina, Kajsa "Fossella Icing On The Cake" also went to the Best In Show final… ♥
Thank you so much Bodil for letting me have these two lovely and beautiful girls ♥
Also my warmest thank you to breed judge Gunilla Kühni-Stenberg, Switzerland and group judge Jerzy Olzewski, Poland!